Starlake has started signing Apartment's SPC with the first customers
Start launching from June 2018, so far STARLAKE has been conquering the most difficult customers. In early September, the very first customers have signed the sales and purchase contract (SPC) in STARLAKE office and receive gifts from the investor.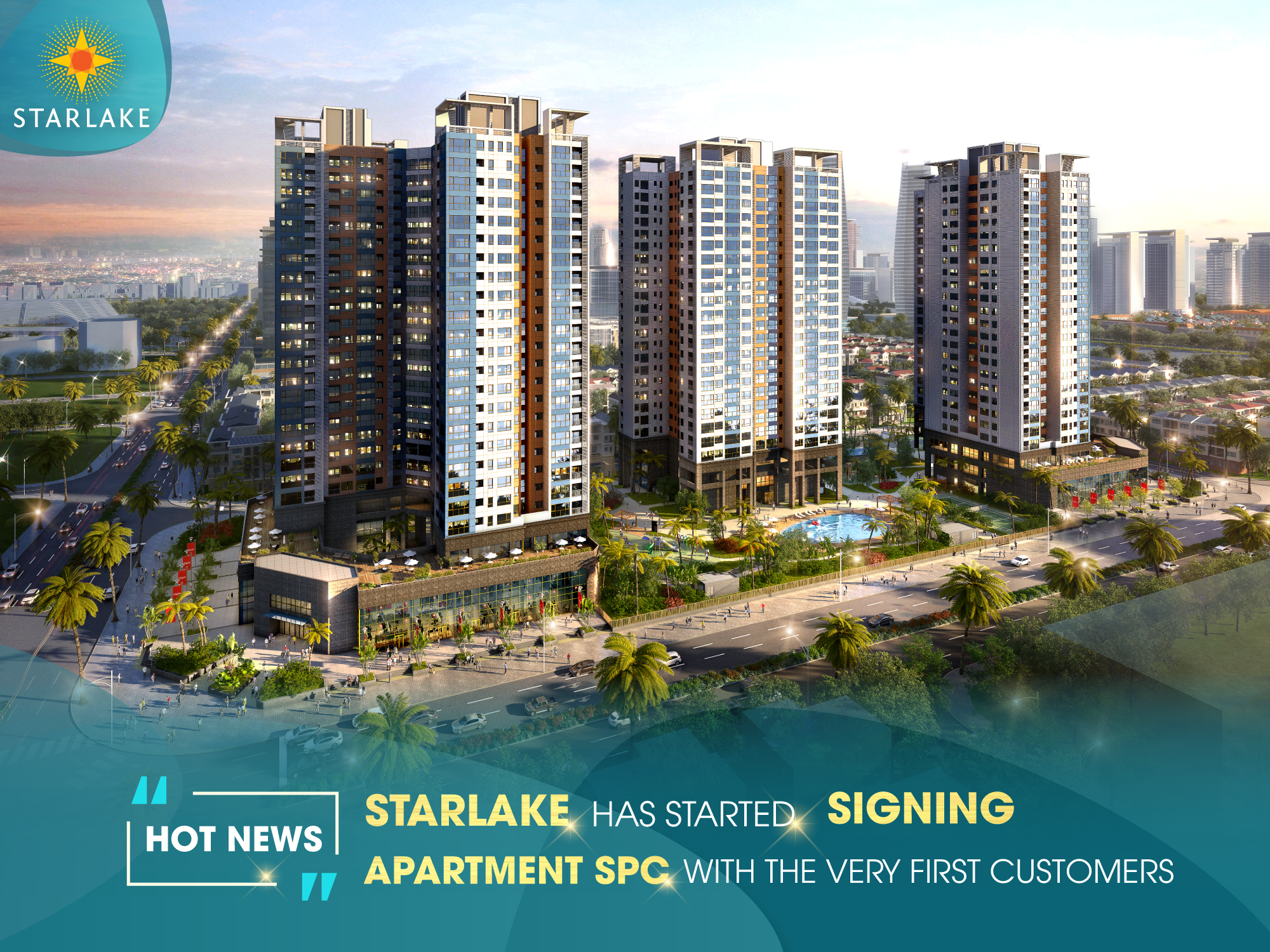 The full range of gold elements in terms of location, planning, design … STARLAKE is expected to be a new destination of a modern & comfortable place; a future living experiences
Located in STARLAKE WEST West Lake, 2.5 ha STARLAKE apartment complex consists of 603 luxury apartments in 3 towers with 24 floors with construction density of only 31.5%, the rest area for green spaces and high-class amenities: outdoor four-season swimming pool, indoor golf, gym, yoga, playground…Residents will have a chance to enjoy a lifestyle that never experience before.
Each apartment are designed follow Korean style in harmony with Vietnamese culture, STARLAKE apartment brings a luxury living space & peace right in the heart of Hanoi
If you are looking for a peace, luxury and comfortable place in the center of Hanoi for living, STARLAKE is the ideal choice!